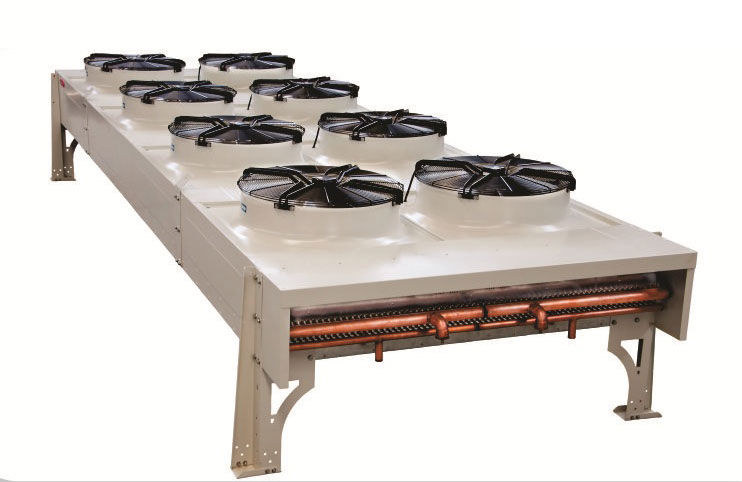 The Cover is made of steel with electrostatic powder coating that resistance against corrosion or external factors. Modern chassis's are designed to be moved easily as well as to be used separately or attached to the condenser's stands.
The coils are made of inner grooved 3/8 tubes with a triangular structure and corrugated fins.
Fans are made of external rotors in three 42, 50, 80 (cm) sizes, with 900,1450 RPM speed, low sound and their motors equipped with IP54 protection classified and F thermal protection.